MidMichigan Environmental Action Council and the Sierra Club are partnering to protect pollinators and create new pollinator habitat in our urban landscape.
The Essential Role of Pollinators
Pollinators like bees and butterflies are essential to production of at least 30% of human-cultivated crops (our food) and 90% of wild plants (food for all), yet populations of these pollinator species are in serious decline.
Building Your Own Pollinator Protection Zone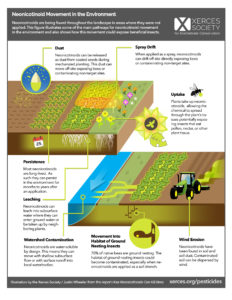 Chemical Use. Reduce or eliminate the use of pesticides in your yard. Avoid pesticides containing neonicotinoid compounds. Learn more from the Xerxes Society about chemical use and the way chemicals move through our community.
Plant Choices. Luckily, some of our favorite flowering plants are also favored by pollinators. A short list includes Lanceleaf coreopsis (Coreopsis lanceolata), Black-eyed Susan (Rudbeckia hirta), and Oxeye sunflower (Heliopsis helianthoides). When buying plants, look for sources that are neonicotinoid-free.
Let us know if you want to be involved in our community programs to increase pollinator habitat! Contact us
Stay tuned…check back as we build this resource.